Sunday February 5, 2023 at 5pm noon PST via Zoom.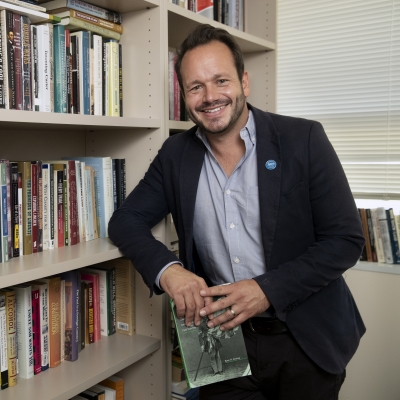 The ILHS is pleased to present a talk by Professor Ryan Keating titled Bold Fenian Men: Fenianism and the Salvation of the Irish Nation. This talk will take place on Zoom on Sunday February 5, 2023 at 5pm PST (see Zoom information below).
Conceptualized by James Stephens in the late 1850s, the Fenian Movement emerged as the first modern nationalist movement in Ireland and soon grew to encompass a transnational space as its leaders sought to organize the diaspora in the United States to support the planned rebellion at home. The Fenian rebellion failed. Splendidly. And has been relegated by most historians to a minor footnote in the larger story of the Irish nation. In reality, though, Fenianism was vital to the growth of Irish nationalism, fundamental to the formation of the Irish state in 1921, and continues to impact the ways in which the national question is framed in Ireland to this fay. This talk will focus, broadly, on those issues, particularly the ways in which the Fenians imagined the Irish nation and their long impact on Irish nationalism at home and abroad.
Ryan Keating is Professor and Chair of the Department of History at California State University, San Bernardino. A graduate of the College of the Holy Cross (BA), Trinity College Dublin (Mphil), and Fordham University (PhD), he is the author of three books, most notably Shades of Green: Irish Regiments, American Soldiers, and Local Communities in the Civil War Era. His current project is tentatively titled: Bold Fenian Men: A Concise History of Modern Irish Nationalism. His great-grandparents immigrated to the United States at the turn of the 20th century from Ireland and raised their families in the Mission District.
This talk will take place on Zoom on Sunday February 5, 2023 at 5pm PST.
Please see Zoom information below:
Join Zoom Meeting
https://us02web.zoom.us/j/83387491382
Meeting ID: 833 8749 1382