Sunday, February 23, 2020
Historian Jim Fisher, author of On the Irish Waterfront: The Crusader, the Movie, and the Soul of the Port of New York.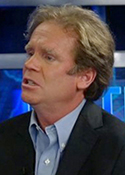 The ILHS is very pleased to present Irish American historian James T. Fisher, who will deliver a lecture on his research on Irish Americans on the New York Waterfront on Sunday February 23, 2020.
Fisher, is a prolific historian of Irish America, notably author of On the Irish Waterfront: The Crusader, the Movie, and the Soul of the Port of New York.
Site of the world's busiest and most lucrative harbor throughout the first half of the twentieth century, the Port of New York was also the historic preserve of Irish American gangsters, politicians, longshoremen's union leaders, and powerful Roman Catholic pastors. This is the demimonde depicted to stunning effect in Elia Kazan's On the Waterfront (1954) and into which James T. Fisher takes readers in this remarkable and engaging historical account of the classic film's backstory.
On the Irish Waterfront is also a detailed social history of the New York/New Jersey waterfront, from the rise of Irish American entrepreneurs and political bosses during the World War I era to the mid-1950s, when the emergence of a revolutionary new mode of cargo-shipping signaled a radical reorganization of the port. This book explores the conflicts experienced and accommodations made by an insular Irish-Catholic community forced to adapt its economic, political, and religious lives to powerful forces of change both local and global in scope.
James T. Fisher is Professor of Theology and American Studies, Fordham University. He is author of Communion of Immigrants: A History of Catholics in America, Dr. America: The Lives of Thomas A. Dooley, 1927–1961, and The Catholic Counterculture in America, 1933-1962.
---
Sunday, March 8,  Special Program & Irish Reception with Bay TV Journalist Doug McConnell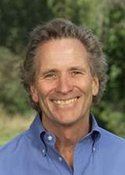 This ​long time Bay Area TV journalist will share his Irish heritage and stories from on the road for our special March program. McConnell has created, produced and hosted many series, special programs, and news projects for local, national and international distribution. His broadcast awards include multiple Emmys, an Iris, and a Gabriel. McConnell's most recent venture is the creation of an online travel community called "OpenRoad.TV with Doug McConnell – The Traveler's Video Guide to the American West".

He hosted the acclaimed Bay Area Backroads program for 23 years in the Bay Area. Don't miss this special program with a seasonal reception and no-host bar from 4:30 to 8 pm also at the United Irish Cultural Center.   $10 for members; $15 for nonmembers.

Become a Member and See all the 2020 Programs 
Your $30 annual membership allows you and a guest to attend our regular monthly programs free.  Join or renew today:   Click here to renew online with PayPal/ credit card; or for membership form to renew by mail.  You can also pay your membership at the next meeting.